Yoga for Your Grieving Heart
"There really should be places to go and be when you are in grief - just to sit and be allowed to be real with your grief."
Grieving the death of a loved one can be a confusing, overwhelming and lonely process. Grief surfaces in our emotional hearts, and in our physical bodies. This six week yoga class and bereavement support group is for anyone suffering the emotionally and physically exhausting effects of grief.
What to expect:
Deep listening

Sharing experiences

Gentle and restorative yoga postures designed to soothe the challenged heart and address the physical symptoms of grief

Relaxation breathing
Mindful practices in a safe and nurturing environment

Expanding your capacities to heal through the journey of grief
No previous yoga experience is required. Anyone can do this gentle type of yoga. You do not have to be alone in your grief.
Limit 6 participants
This is not a drop-in class. You must pre-register.
**It is recommended that your loss has occurred at least six months prior to your participation in class.**
This group will take place on six consecutive Tuesdays from 6:00 – 8:00 p.m. at Sage Wellness on 980 Forest Ave. Suite 204, in Portland. It is recommended that you attend every session.
The first class is free and the remaining five weeks is a pre-paid rate of $140.00. Due to the nature of this group, we will close the session to newcomers after the 1st class.
Upcoming 2019 Sessions:
Feb 5th-March 12th (with March 19th reserved for snow-date)
April 30- June 11th

Autumn sessions to be scheduled soon. Stay tuned and/or contact me to be alerted when the schedule is up. Susannah@theyogaofsusannah.com
Grief
It is an earthquake which begins so far under
that you can't even imagine it, until you do.
The ground of sandboxes and sidewalks --
so blissfully unquestioned -- shifts, quivers,
until rumbling, it lurches, breaks apart,
and crashes everything on top of you.
Pinned in the rubble, you cannot escape --
trapped by what was once your comfort.
There is no soft hand.
There is no gentle reassuring voice.
No one hears you, and even so,
why.
When much later you are dug out,
you wish they hadn't.
Then come
the aftershocks.
When the resulting tsunami begins,
it does so by waters first receding gently,
lulling you into more false security.
Still at sea, the wave is small, unremarkable,
until it gets closer, shallower, building.
When it crashes in, overwhelmingly,
inundating, obliterating, it keeps coming.
After more of a long time, if for some reason
you're still around, you are washed up
with more nothing. Gasping, battered,
lost, you pull yourself out alone,
to walk away somewhere, drenched,
with damp decomposing memories
seemingly from someone else's life,
dragged dripping now
into your new one.
-Janet Stebbins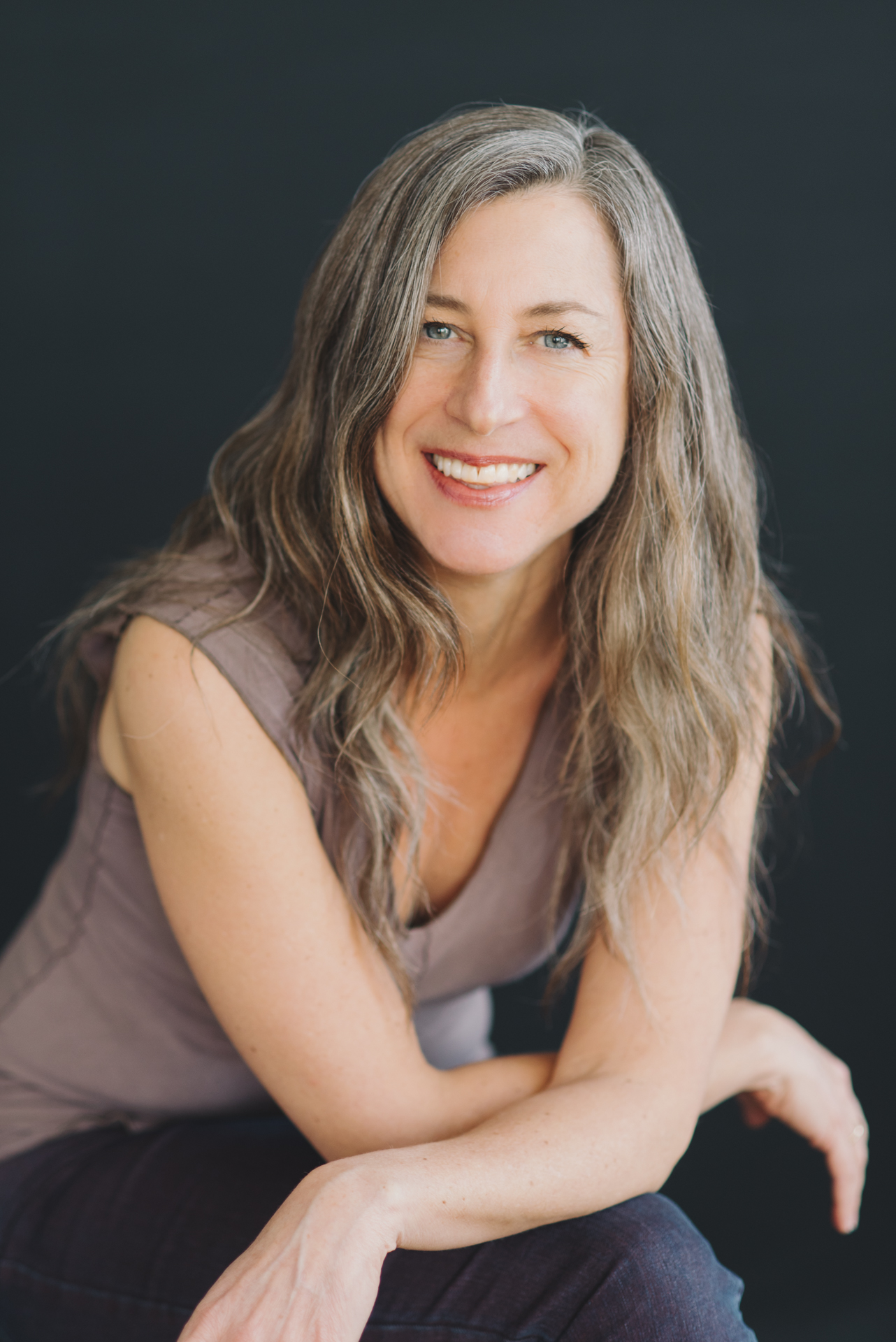 Sanfilippo created Yoga for your Grieving Heart because she was stunned by the power of her grief when her father unexpectedly passed away. She was also disconcerted by the lack of empathic support out there.
Her yoga practice has been a major component of her grief process and she enjoys sharing her discoveries with others.